Welcome to the big competition that goes alongside the launch of the novel 2089. Visit some of the places in the book, put together the letter clues to solve the anagram, and WIN A PRIZE!!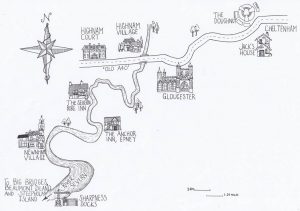 Either download your copy of the 2089 Trail flyer, or pick one up from several tourist locations in the Cheltenham and Gloucester area. Then follow the trail map to each of the five locations and pick up the clues at each one (clues are only available when the locations are open to the public!). These will be one or two letter per location. When you have collected all five clues, solve the 2089 related anagram to find the one word solution. Submit your solution through the contact form here and all the correct answers will go into a draw for the prizes. You can download the 2089 Trail map here. There are some FAQs here.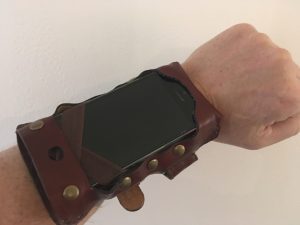 PRIZES:
1. A handmade leather armulet – the futuristic smartphone wrist strap as featured in 2089.
(In a fancy presentation box; smartphone not included!)
2. Original sketch of the 2089 Map, signed by the artist, Eli Allison.
3. 3x copies of the book 2089, signed by the author, Miles M Hudson.
Entry is free, and the deadline for submissions is 31st August 2019.
ENTRY FORM: