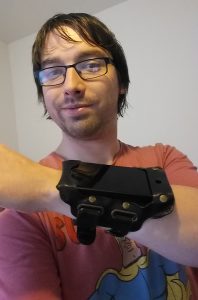 Welcome to the big competition that went alongside the launch of the novel 2089.

The competition is now closed and the winners have been drawn. The Prizeword was: AUDIOPT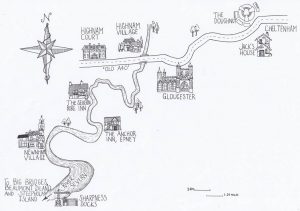 You can still download your copy of the 2089 Trail flyer, or pick one up from several tourist locations in the Cheltenham and Gloucester area. Then follow the trail map to each of the five locations from the book, and pick up the clues at each one… but the clue locations may have taken down their posters now as the competition is finished.

You can download the 2089 Trail map here.

The winners:
1. A handmade leather armulet – the futuristic smartphone wrist strap as featured in 2089.
Congratulations to the armulet winner: DAVID STOKES
2. Original sketch of the 2089 Map, signed by the artist, Eli Allison.
Congratulations to the map winner: MARC WILLIAMSON
3. 3x copies of the book 2089, signed by the author, Miles M Hudson.
Congratulations to book winners: MOIRA HAMILTON, TANYA HOWELL AND JOSHAN PATEL