Choose your delivery location from the drop down menus and then click on Buy Now.
In the Paypal checkout, you can send me a note if you want a special dedication in the front of a book.
Prices include delivery by standard mail.
Individual signed paperbacks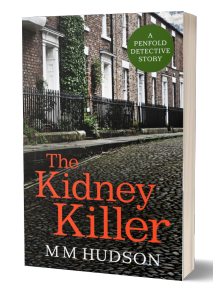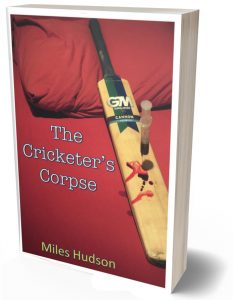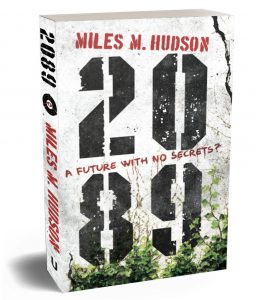 ---
For ebook versions you need to buy them from Amazon: links below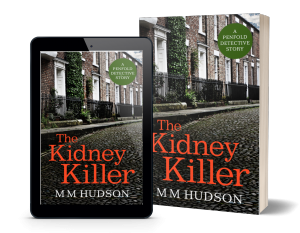 A kidnap, a theft, and a murderous moon-worshipping cult: Detective Sergeant Milburn has his work cut out to solve several cases that all appear at once.
Milburn's job is trickier as both victims are friends with his girlfriend. He desperately needs to solve the cases but has to keep his personal involvement secret. With the clock ticking down on the fate of the second missing woman, the pressure ramps up.
Penfold, the detective's enigmatic surfer friend, is called on to help investigate. His puzzle-solving genius helps sift real clues from red herrings. The struggle for leads is constant, until it becomes clear that Penfold and Milburn are, in fact, central to all the crimes.
The blurb for 2089
"The year is 2089, and technologists have developed a system for remotely tapping into the optic and auditory nerves of all humans. Everything that people see and hear is detected and this is published publicly online; nothing can be secret. It is the ultimate surveillance society.       
Jack Smith blows up the old GCHQ building in Cheltenham, destroying the surveillance computers. He goes on the run across post-apocalyptic Gloucestershire, with old friend Vicky Truva. The two are chased by a ragtag posse, including Vicky's brothers, intent on bringing the apparent revolutionaries to justice. However, the fugitives have the advantage that the information and surveillance network is down…"
Why did Hamish Elliott die? The professional cricketer's gruesome corpse is found in his own bed, with no signs of a struggle. But was it murder, suicide, accident or natural causes?
Durham Police's Detective Sergeant Tony Milburn investigates. Who might have wanted Elliott dead? And why did the sleeping cricketer's penis burst? The investigation is fraught, as Milburn is forced to work with Diane Meredith, the sensual policewoman who stalked and harassed him nearly a year earlier. Will he fall for her wiles, again?
The passage through a quagmire of suspects and potential motives is signposted by Milburn's enigmatic, surfer friend, Penfold, and a menagerie of bizarre characters.
All Miles' books are also available from Amazon
Recent Physics textbook titles include Edexcel's GCSE Science and Additional Science scheme course books and Edexcel A level Physics Students' books (the exam board recommended book) and then the same for the International A Level for Edexcel Physics, and the perennial Longman 11-14 Physics.
You can check out all of Miles' physics books by clicking this link to Amazon
.